B a r z i l a i - e n - D a n
High quality global journalism requires investment. Please share this article with others using the link below, do not cut & paste the article.   http://www.ft.com/intl/cms/s/0/8c974c8e-1379-11e6-bb40-c30e3bfcf63b.html#axzz47paJyFky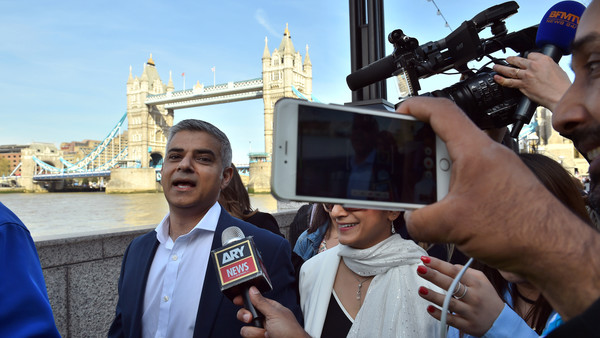 ©PA
London elected a Muslim mayor on Friday, in a remarkable triumph over the racial and religious tensions that have bedevilled other European capitals.
The historic moment — Sadiq Khan is the first directly elected Muslim mayor of an important western city — is being scrutinised around the world, particularly in European countries struggling to integrate Muslim communities.
The win reaffirms London's multicultural image at a time of rising populist fervour in Europe and the US. Europe's anti-immigration parties have made inroads in recent months, fuelled by rising public fears following the terrorist attacks in Brussels and Paris by Isis.
In the US, the rightwing Drudge Report website greeted Mr Khan's early lead at the ballots…
View original post 34 more words